Technical assistance
Tel.  +33 (0) 3 66 74 00 89
We have developed content & services to better serve you. As specifier, you have the responsibility to choose the best solutions to answer to local regulations, building specifications and of course owner's expectations.
Specifier
Product Specifications
BIM Library
We aim to ease the burden on specifiers by providing 2 levels of BIM library and supporting elements: the new releases include generic and full-data object library available on Saint-Gobain's platform.
Standards & certifications
Our pipe systems comply with European standard EN 877. This standard, specifying the technical requirements for cast iron products, is the most demanding in the market. Find more about EN 877.
Catalogs
Consult and download our last catalogs and also all documents you need to specify drainage solutions in our building projects: quality mark certificates, reaction to fire classification report, ...
Need A study For Your Project
For specific projects (i.e. siphonic system for rainwater drainage, earth-to-air heat exchanger, infrastructure), to help you to define the most optimized network for EPAMS®, ITINERO® or ELIXAIR® systems, our technical assistance design solutions and provide drawings and bill of quantity.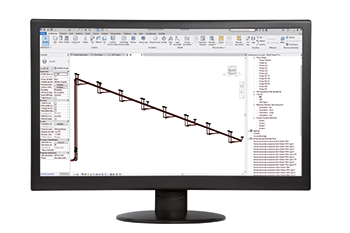 EPAMS
ELIXAIR
ITINERO
BUILDING REFERENCES
Find inspirations by country and by type of building: we have selected some references and highlight our solutions chosen by specifiers everywhere in the world.
Do you need a training?
We just start a study to better know your training needs. We propose you to fill in a form and give us your expectations for your profession.